About Union Village
Union Village is an exciting new development in Gresham, Middlesbrough, comprising of 2, 3 and 4 bedroom homes available from Autumn 2022 for affordable rent.
The development is brought to you by Thirteen Group, alongside our partners:
Tees Valley Combined Authority
Middlesbrough Council
HM Government
Homes England
Teesside University
and building contractors Gus Robinson Developments.
We plan to build 145 new homes, with a mix of houses, apartments, and bungalows, as part of phase one on derelict land between Diamond Road and Union Street.
Situated in an area of rich heritage and on the doorstep of Middlesbrough town centre, residents of Union Village will benefit from close proximity to a wide variation of local amenities and travel links, as well as taking advantage of the array of multi- cultural supermarkets and convenience stores available in the area.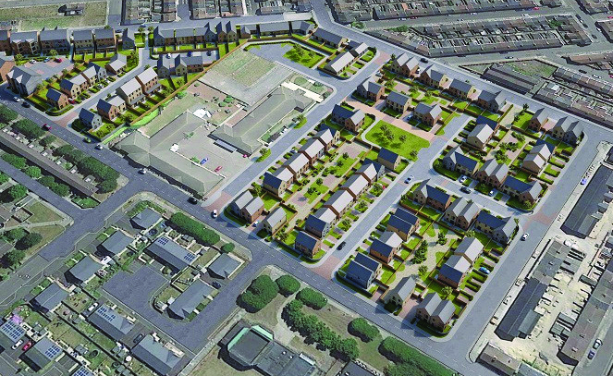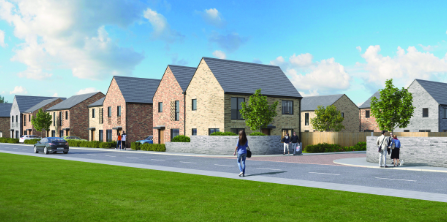 Union Village homes
To find out more information about the properties on offer, take a look at the links below.
The Gresham development is closely linked with the wider regeneration of Middlesbrough town centre. Towns Deal funding, managed by Middlesbrough Council, is being used to regenerate the town centre and a new 'Digital City' is currently under development at the nearby Middlehaven. The Port of Middlesbrough will benefit hugely from the recent free port status granted across Teesside, bringing thousands of jobs to the area, and further promoting Middlesbrough as a town in which people want to live and work.
We have developed a new identity for the Gresham development to highlight the key benefits of living in the area and the development itself. Utilising the skills of local historian Dr Tosh Warwick, we have researched deeply into the history of Gresham to understand the area's rich heritage and uncover stories of the communities around the town centre location over the decades. By revealing the heritage of the redevelopment zone, the area's past will help its optimistic future.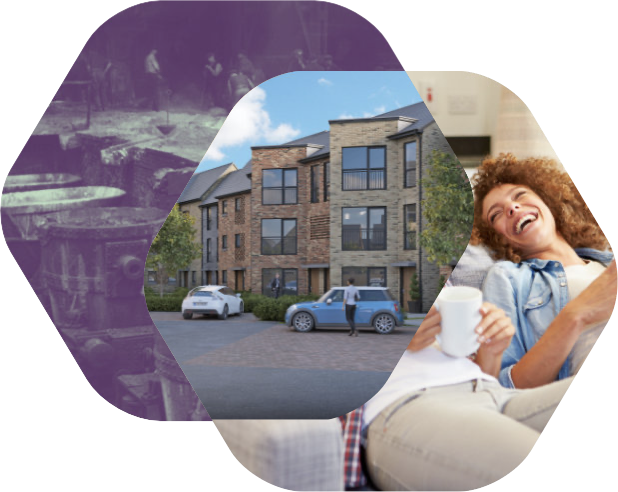 The collection of memories, photographs and stories collected from local archives, community groups, libraries and museums helped to provide an overview of the area's story and will aid us in celebrating its strengths:
Strong community
Pride in Middlesbrough
Close to town centre and local amenities
Diversity
High levels of investment
Transport links
Rich history
Lots of community organisations offering services in the area - details of which can be found here
Close to Northern School of Art and Teesside University
Phase two will see an additional 78 homes built on adjacent land between Borough Road, Garnet Street and Amber Street. Throughout the project, we will be actively seeking out funding opportunities with a range of partners to enhance the area for our communities.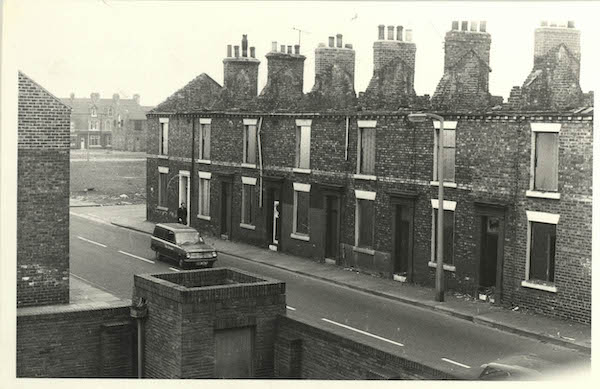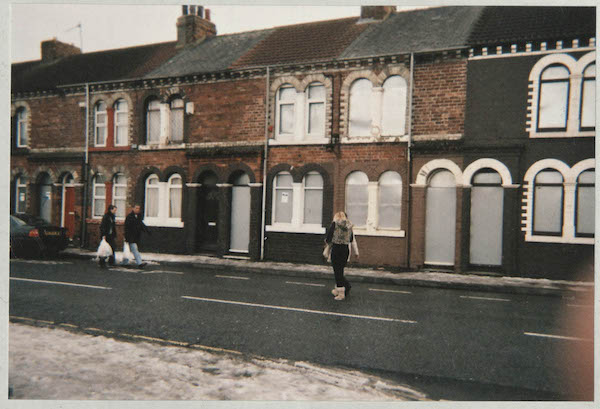 About Middlesbrough
Whether you already live or work in the town or are considering the area as a place to live, there's no denying Middlesbrough is one of big potential.
Having gone through, and continuing to go through, a period of innovation, development and investment, Middlesbrough is a real up and coming town with an exciting future ahead.
In recent years we have seen:
Middlesbrough named one of the 'Top 10 Small Cities in Europe' by the Financial Times
Continuing development of Centre Square, Middlesbrough's commercial district
The Boho Zone, the town's digital and creative hub, continue to thrive and grow
The announcement of the 'Teesside Freeport'. Covering 4,500 acres, the Teesside Freeport will be the largest in the UK
And in the coming years we will see further investment, with:
Teesside Freeport coming to fruition, with the creation of more than 18,000 jobs and a boost of approximately £3.2billion to the local economy over the next five years
Improvements to Middlesbrough Railway Station, which is set to undergo a £35m transformation, including a direct rail link to London
A range of exciting changes to Middlesbrough's high street, following a £14.1 million allocation from the Future High Streets Fund to help boost the town's population and create a regional leisure hub
To find out more, visit Middlesbrough Council's website.
About Thirteen
Thirteen is a social purpose business - a caring landlord and housing developer, providing homes for rent and sale. We manage 34,000 properties from North Tyneside to York, that over 70,000 customers call home. As an anchor organisation, we're about investing in neighbourhoods and making a major contribution to regeneration in the areas in which we operate.
As a Thirteen resident, you can also benefit from a range of housing support services including: 24/7 emergency repairs, free annual gas safety checks, tenancy support and money advice, employability to support you into training and employment, homelessness prevention, support with domestic violence, help with anti-social behaviour and more. Thirteen has a wide range of Touchpoints, meaning it has never been easier to contact us. Our self service platform, My Thirteen, allows you to take control of your account; you can pay your rent, report a repair and update your details at your fingertips. You can also contact us via phone, email, social media, at our Stockton store and more.
Visit the Thirteen website to find out more.