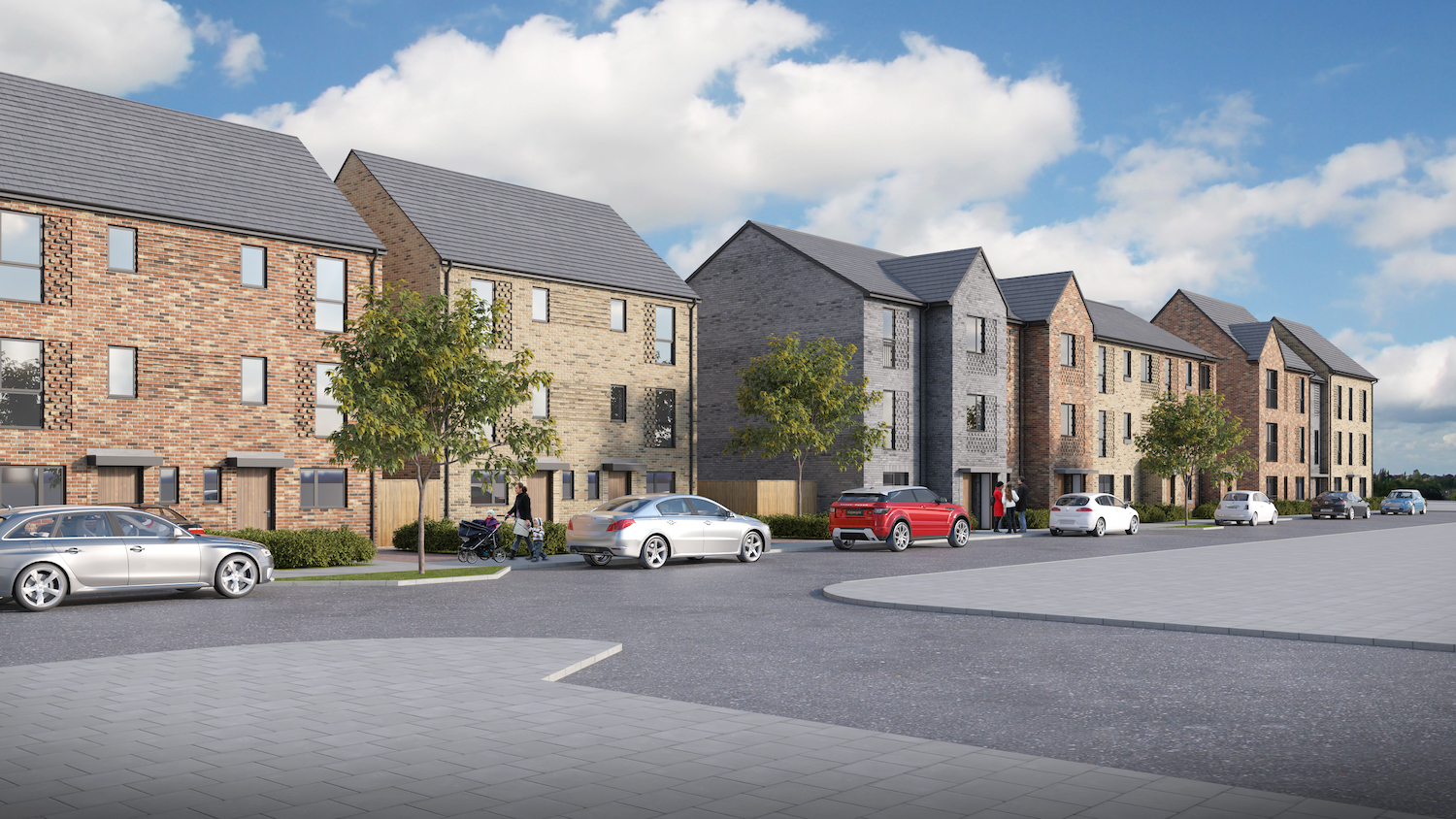 Brownfield housing cash approved to develop land for new homes at Gresham
Back to latest news
The Tees Valley Combined Authority has given the go ahead for funding towards Thirteen's scheme to redevelop disused brownfield land and help build 222 homes in Gresham.
The development will see the delivery and build of new, affordable and much needed homes in Gresham, which forms part of ambitious plans to regenerate part of central Middlesbrough by bringing neglected and derelict land back to life.
The scheme, delivered by Thirteen, will focus on land between Diamond Road and Union Street, and has been awarded £3.6m by the Tees Valley Mayor and Combined Authority from the Government's Brownfield Housing Fund.
First phase of the scheme in Gresham - one of five schemes approved by the Combined Authority in the region - will commence with the delivery of 145 homes, with phase two planned for 2022, adding a further 77 homes to the housing scheme. Part of a larger transformational regeneration programme, the Governments Brownfield Housing Fund will see more than 2,300 construction jobs created or safeguarded and is expected to add around £120m to the regional economy.
The new high-quality homes at Gresham will all be for affordable rent and include two to four-bedroom homes with a mix of houses, apartments, and bungalows. Thirteen is investing over £30m into the housing scheme, which will see the first new homes available for rent in summer 2022.
Sharon Thomas, Thirteen's director of strategic partnerships, said:
"This is tremendous news and we're delighted that Gresham has been awarded £3.6m to help bring this disused land back into use for much needed new housing. "It's been a long time in the making, and we're excited to be working with the Tees Valley Combined Authority, Middlesbrough Council and the Middlesbrough Mayor as well as Homes England and other partners to deliver these fantastic new homes in the heart of the town, contributing to the revival of this great neighbourhood. "The development will not only deliver high-quality, affordable new homes but it will also be a massive boost for the town and create vital job opportunities for local people."
Middlesbrough Mayor Andy Preston, added:
"This is fantastic news, and another major milestone in our transformation of central Middlesbrough. "After the toughest year in living memory, it's the latest key step towards bringing many more people back to living in and around our town centre. "Affordable housing in a great part of town will be great for local shops, restaurants, bars and other businesses, and we are committed to keeping up the momentum.
"That's only been made possible thanks to a creative and ambitious partnership between the Council, Thirteen and Tees Valley Combined Authority that really will change lives."